Digital camera repair, sensor cleanings
film cameras, lenses, camcorders

Northwest Camera Repair has been serving the family "photographer" with reliable and friendly service since 1935.
We will be closed Thursday and Friday Nov. 23 & 24 for Thanksgiving.
We are open for drop off during normal business hours, no appointment needed.     We are closed on Mondays to allow for an uninterupted work day to get caught up on the current work backlog. Monday appointments are available on a limited basis if needed.
Be sure to include paperwork with cameras shipped in to us for repair. Please write legibly on the repair form or use the fillable feature to type your information, thank you.
Sensor cleanings are typically done while you wait, no appointment is needed. You can come during normal business hours.
We have a $20 charge for looking at equipment, the charge will apply towards the repair.
Payment for repairs. We are now using a credit card system that adds a 4% fee on all credit card transactions. If you do not want to pay the fee, you are welcome to pay with a check or with cash.
Need a camera repaired?
You've come to the right place!
Drop us a line today for a free quote!
Drop off / Pickup locations Available
2 Twin City Drop-off locations from which to choose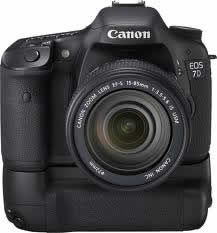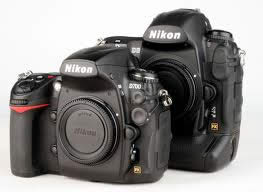 Have Questions About Repair?
Any questions about your equipment, contact us with your question:
Note: Please remove camera straps before dropping off or shipping your camera to us.
Digital Camera Repair ~ Digital Video Repair
We offer digital picture recovery service for the time your pictures accidentally got deleted from your memory card.
Lens Repair
Northwest Camera Repair performs lens repair on most makes and models including Canon, Nikon, Sony, Sigma and Tokina, as long as parts are available when needed. Contact us with your all your repair needs.
SENSOR CLEANING & AF MICRO ADJUSTING--WHILE YOU WAIT
We clean, not only your sensor, but the mirrors, focus screen and viewfinder optics, and we do it WHILE YOU WAIT!
Are you finding your lenses don't focus on the spot you wanted in focus? You may need your lenses calibrated to your body. (Note: Only higher end cameras have the ability to AF Adjust the lenses.) We can calibrate your lenses WHILE YOU WAIT. No more doubting yourself with slightly soft pictures.
Cost:
Sensor Cleaning: Full Frame $75 Crop Frame $50
AF Adjusting: $40 per lens per body
Repair ~ Don't Replace! Going Green
Have you noticed the price of cameras dropping? How do you think they can cut the prices? They make the cameras cheaper. By upgrading to that new camera, you may be actually buying a camera that is not as well built as the one you currently own. So, if you have a camera that you know how to operate and don't want to have to learn a new camera, then you may want to consider repairing it rather than replacing it. By repairing your camera, you are keeping one more camera from going to the landfill. Northwest Camera is the Twin Cities only digital camera repair shop. We repair most makes and models of digital cameras as well as film cameras.
Not in the Twin Cities? Northwest Camera Repair accepts cameras shipped to us for repair also. See our Shipping Info page.
Northwest does not do any projector repair. We have found a reputable shop in Illinois that does do them. If you are in need of projector repair, you can click this link and contact this shop. united-camera.com/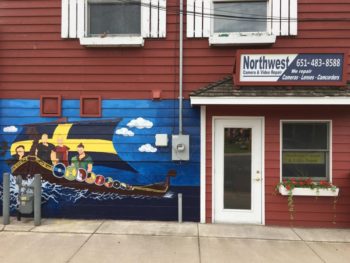 Look for the Viking ship mural to find our door.

If you are needing a photographer for a shoot, a wedding, senior pictures, etc… click over to our photographer links to see if there is a fit for you.